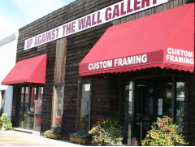 Search by Keyword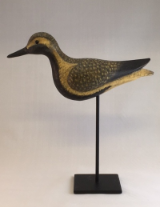 Click to enlarge image(s)
" CHARLES SPIRON BLACK BELLIED PLOVER "

12" High x 10 3/4" Long

Charles Spiron decoys are hand carved in Atlantic White Cedar, the most traditional of carving woods.

Carved with raised wings,and split tail.
The bill is carved separately out of white ash and is morticed through the head and held in place with a walnut wedge.
The eyes are German glass.
The shorebird is carved on the underside of the body "Spiron".

Shorebird is complete with stand.







Note:
All prices in US Dollars