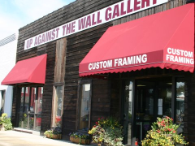 Search by Keyword

MARK McNAIR " EARLY CURLEW "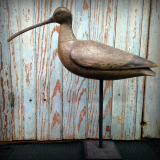 Click to enlarge image(s)
" EARLY MARK McNAIR CURLEW " #3
AN EXCELLENT EXAMPLE OF MARK'S EARLY WORK. COBB ISLAND STYLE WITH SPLINED WOODEN BILL, CARVED EYES, AND ORIGINAL PAINT, DISTRESSED TO LOOK OLD. LIGHTLY HIT BY SHOT.
SIGNED" M. MCNAIR" AND DATED NOVEMBER '83.
16" TIP OF BEAK TO TAIL.
Note:
All prices in US Dollars