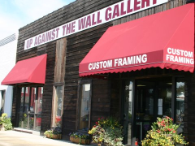 Search by Keyword

R. D. WILSON " PHALAROPE " in Winter Plumage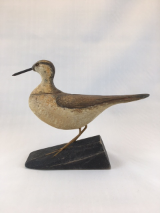 Click to enlarge image(s)
R. D. WILSON " PHALAROPE " in Winter Plumage

8 1/2 " Long x 6 1/4" High x 2 1/2" Wide

This beautiful decoy has antiqued paint, nail bill, tack eyes, carved wings and carved crest on head.
The seam on the head and neck are raised to show seapartion and gives the decoy a wonderful antiqued look.
The wire legs are mounted on an angled wooden block. This is a very stlish litle bird with lots of personality.
Note:
All prices in US Dollars