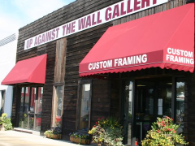 Search by Keyword

DON YUILL " BLUEBILL DRAKES "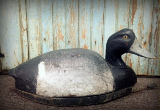 Click to enlarge image(s)
DON YUILL
BLUEBILL DRAKES #48 A
THERE ARE SEVERAL DECOYS AVAILABLE, ALL ARE DON YUILL BLUEBILL DRAKES. CAN BE BOUGHT INDIVIDUALLY, IN PAIRS OR A SET. CALL THE STORE FOR MMORE INFO. (423)246-7210.
GLASS EYES, ORIGINAL PAINT STYLISH, RASP CARVING ON HEAD AND NECK. WEIGHT AND METAL CONNECTOR ATTACHED. FIVE DECOYS AVAILABLE. PLEASE CONTACT US FOR INDIVIDUAL PHOTOS OF EACH DECOY. THEY MAKE A NICE GROUPING.
12.5" X 5.5" X 6"



---
Note:
All prices in US Dollars