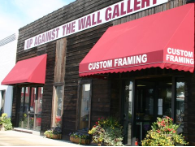 Search by Keyword

ANTIQUE HARDY BROTHERS CREEL WITH NET FRONT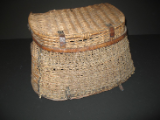 Click to enlarge image(s)
ANTIQUE HARDY BROTHERS CREEL WITH NET FRONT
Brass Plate on back stating:
"HARDY BROTHERS
HARDYS PAT
MAKERS ALNWICK"
The leather straps and web shoulder strap are all intact.
Side entrance for fish placement. The netting on the front is attached to leather straps for extra storeage (i.e. extra flies or a rain coat)
Top left corner of the lid has some breaks, otherwise in very good condition.
Original carved wooden plug is attached to a brass chain for lid latch.
This fabulous example of a Hardy Brothers Creel measures 14 1/4" x 9" x 10"




Note:
All prices in US Dollars