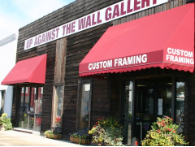 Search by Keyword

JOHN LLOYD JONES ORIGINAL OIL PAINTING WITH FLYFISHERMEN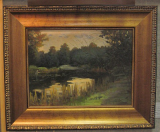 Click to enlarge image(s)
JOHN LLOYD JONES ORIGINAL OIL PAINTING WITH FLYFISHERMEN
John Lloyd Jones is a Realistic Impressionist who captures the essence of an experience. His work has appeared in outdoor publications such as Sporting Classics, Angler's Journal, and Gray's Sporting Journal. Framed with a 3 1/2" Gold Leaf Frame with a 1/4" lined enhancer. Picture light optional and sold separately.
The painting size is 12" x 16". This piece measures 23" x 19" framed outer dimensions.
Note:
All prices in US Dollars