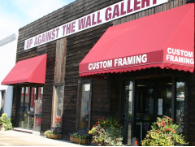 Search by Keyword

JOHN LLOYD JONES ORIGINAL OIL PAINTING WITH A FLYFISHERMAN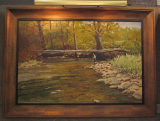 Click to enlarge image(s)
JOHN LLOYD JONES ORIGINAL OIL PAINTING WITH A FLYFISHERMAN
John Lloyd Jones is a Realistic Impressionist who captures the essence of an experience. His work has appeared in outdoor publications such as Sporting Classics, Angler's Journal, and Gray's Sporting Journal. Framed in 4" Gold Leaf Frame with black inside liner. Picture light optional and sold separately.
The painting size is 24" x 36". This piece measures 42 3/4" x 30 7/8" framed outside dimensions.
Note:
All prices in US Dollars