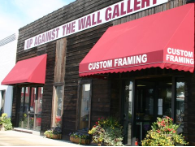 Search by Keyword

KIMBERLY GREY PLACE SETTING SAMPLE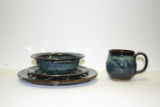 Click to enlarge image(s)
KIMBERLY GREY PLACE SETTING includes a Dinner Plate, Salad Plate, Cereal Bowl and Coffee Mug.

Total number of settings: 8

How many are left? Below each item, it will say "items in stock." This number indicates how many out of 8 are left to buy.

TO BUY A PLACE SETTING:

Please choose each individual item (ex. coffee mug, cereal bowl, salad plate and dinner plate) as seen below. A full place setting will add up to $88.
Note:
All prices in US Dollars