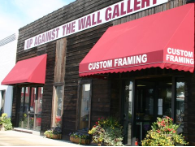 Search by Keyword

P. BUCKLEY MOSS PRINT " ELMWOOD "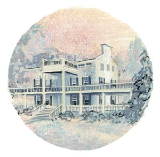 Click to enlarge image(s)
P. BUCKLEY MOSS PRINT " ELMWOOD "
Issued in 2004
IS: 6-1/2 x 6-1/2 ins. PS: 10 x 10 ins.
Edition: 1,000 and 25 artist's proofs

The Elmwood Mansion was used prior to the Civil War by York Bank director Jacob Brillinger to hide runaway slaves in the home's two attics. York County, Pennsylvania, was a significant participant in the plight of runaway slaves as they struggled for freedom. It was in York County, it is believed, where the term "Underground Railroad" originated. Slave owners in the pursuit of fugitives found that when they reached the Susquehanna River, slaves disappeared as though "the ground had swallowed them up." In their perplexity, the pursuers decided there must be an underground road somewhere. Part of the proceeds from this print donated to the Memorial Hospital.

Note:
All prices in US Dollars