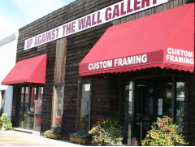 Search by Keyword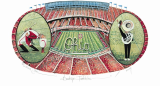 Click to enlarge image(s)
P. BUCKLEY MOSS PRINT " BUCKEYE TRADITION "
Issued in 2009
IS: 8-1/4 x 15 ins. PS: 13-1/2 x 18-1/2 ins.
Edition: Standard 800 and 25 artist's proofs

$115.00

Buckeye Landmarks celebrates the Ohio State University Marching Band, featuring the drum major's backbend, the famous "Script Ohio", and "Dotting the 'I'".
Note:
All prices in US Dollars