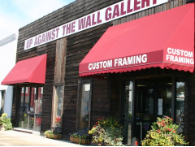 Search by Keyword

RAY POTTERY " ICE CREAM BREAD BAKER "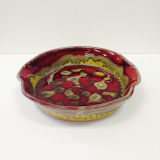 Click to enlarge image(s)
RAY POTTERY
ICE CREAM BREAD BAKER

Approximate size: 8"D, 2" deep.

ICE CREAM BREAD:
1 pint (2 cups) of your favorite flavor of softened ice cream.
1 1/2 cups self-rising flour.

Stir ice cream and flour together.
Pour into greased ice cream bread baker.
Place in cool oven and bake for 40-45 minutes at 350 degrees.

Microwave, Oven and Dishwasher safe.
Note:
All prices in US Dollars