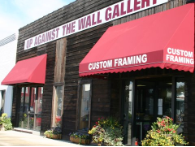 Search by Keyword
VINCE STATEN " I ALWAYS WANTED TO BE A COWBOY WHEN I GREW UP... " BOOK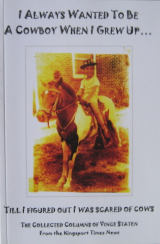 Click to enlarge image(s)
VINCE STATEN " I ALWAYS WANTED TO BE A COWBOY WHEN I GREW UP... " BOOK
"Till I figured out I was scared of cows"
The collected columns of Vince Staten
From the Kingsport Times News
Softcover. 253 Pages
HANDSIGNED BY VINCE!
Email us if you wish to have the book personalized by Vince!
Note:
All prices in US Dollars