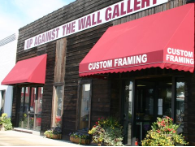 Search by Keyword
RAY POTTERY CHIP N' DIP

Click to enlarge image(s)

RAY POTTERY BLUE CHIP N' DIP

Ray Pottery items are unique, and one of a kind.
Excellent quality, craftsmanship, and artistry!
Each pottery piece may vary slightly in size, shape, or color.
Dishwasher, Microwave, and Oven safe!

This item has been purchased.